How can we help you?
Even before a teacher begins their working day, they must create their own tools. WHY?
About Us
We are a group of teachers and school leaders who understand the problems of many departments.
We began in 2013, preparing beautiful, carefully devised and contextual lesson content to support teachers and reduce the level of duplication in planning the same lessons. We wanted our teaching colleagues to feel empowered and excited to teach from our material and to inspire students in a way that they don't always get given the time available for this level of planning and preparation.
What we do
We offer a new generation of STEM lesson resources for Science, Design and Technology, Maths, Computer Science and Business. We work with all major examination boards including AQA, Cambridge, OCR, Pearson Edexcel and BTEC qualifications.
For every learning objective in each specification or curriculum, we provide the following: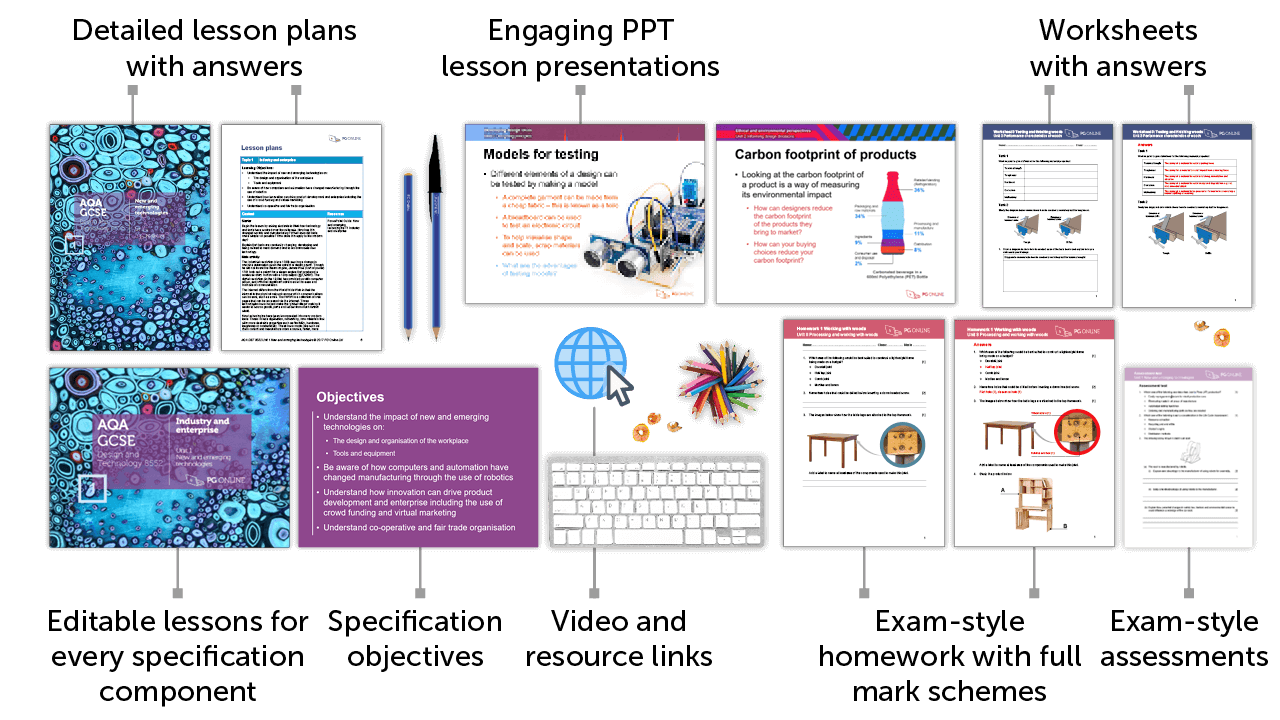 "I am so impressed with the resources. Never have I come across bought-in resources like these!!" Marvin Richardson-Grubb. Computer Science and IT, Writhlington School
In just five years, our resources have been recognised by every major educational industry awards in the UK and globally. See our Awards page.
Put us to the test
Free textbooks and resources. No charge, no obligation and no risk. Send us a request for our free teaching resources or a free inspection copy of a textbook.
Try the materials and textbooks in class and when you are ready, get back in touch with us to find out more about the rest of the series.
Our resources help establish a greater consistency in the quality and delivery of teaching across a department, and provide genuine support to new and non-specialist teachers and The materials are now used in well over half of secondary schools in England and in domestic and British international schools in over 75 countries worldwide.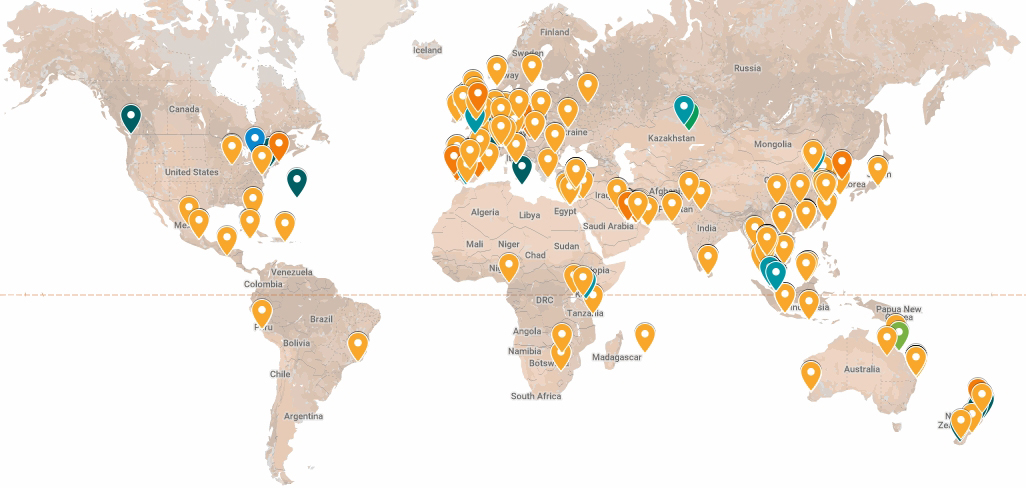 "I'd just like to express my thanks for the material and support. If I had needed to have made my own resources, the results wouldn't have been as good. Paul Sloane. Head of Computer Science, Lady Manners School.
Using our materials to fit in around you
All our materials are completely editable meaning that you can adapt and customise them for your own teaching style, school delivery preferences, and because only you know your students best, for your students' ability.
Our resources do not have to change the way you do things, they will complement and enhance everything you already do, whenever you do it. Let them form a new base level of quality and consistency of delivery across the whole department. They provide a comprehensive, reliable library of proven resources which colleagues of any level of experience may dip into and out of at different rates.
"The lessons are a fantastic starting point for non-specialists teaching maths for the first time. The material is covered, with conceptually sound explanations and probing questions embedded in those explanations." Heather Davis. Mathematics Education Consultant.
Save time and increase student grades
In an independent survey of over 60,000 students in 2018, we found that the results of GCSE and A Level students increased significantly in schools using PG Online materials. See the report here.

Following a survey of over 300 teachers in December 2018, teachers using PG Online materials saved an average of 3.2 hours per week. We would like to help you do the same.

"As a department, we find the resources that PG Online produce are of a fantastic standard and depth. The resources have saved us hundreds of hours of time, and we are very grateful!" Paul Briggs. Head of Design Technology, The Blue Coat School.
Purchasing resources
All our materials come with a 100%, 100 day guarantee. Our service is second to none and we pride ourselves on the support we are able to offer.
Choose PG Online. Contact us for more information, or put together an online quote today and see how you could start helping your department, risk free.
There are three easy ways to pay:
Choose our best value option with a one-off cost for lifetime ownership of as many or as few units as you need. Or:
Spread the cost of lifetime ownership over 2 or 3 years with our Budget Plan. Or:
Purchase a renewable, annual subscription for select series.
Cumulative discounts are valid on all lifetime ownership orders. Textbook volume discounts also apply.
"PG service is as slick as polished weasel grease!" Gavin Nuttall-Owen. Head of Department, Bishop Fox's School.