=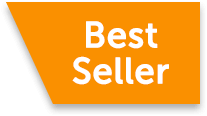 Inside the Unit...

Areas Covered
Paper 1, including mark scheme
Download sample lesson above
[Mark scheme not included in sample.]
Paper 2, including mark scheme
Paper 3, including mark scheme
PDF versions for booklet printing
There are 3 examination style assessments, each of 1.5 hours with a full mark scheme included in this pack.
Summary
Each of the three papers in this pack are designed specifically for the Pearson BTEC in DIT L1/2 Component 3 specification with correctly apportioned question types: 
Tasks 1-4 - [60 Marks]
Command words - Pearson question styles with correctly attributed marks
Together, they will provide ample opportunity for students to complete very realistic 90-minute mock assessments in Year 10 and Year 11 and for revision purposes.
The three papers have been carefully written to ensure that between them, every element of the specification is covered either directly in the questions, or in the answers students may give. They have undergone rigourous testing processes and technical checking to ensure that they are pitched at the correct level so that they provide a realistic experience for students.
What's included?
The papers have been written to satisfy the specification for the Pearson BTEC in DIT L1/2 Component 3. The pack contains:
Paper 1 plus detailed BTEC style mark scheme
Paper 2 plus detailed BTEC style mark scheme
Paper 3 plus detailed BTEC style mark scheme
Specification map to cross reference examination coverage
Set format suitable for booklet printing
What people say...
"

"

For me as a non specialist it allowed me to ensure that we were teaching the whole computing curriculum in an engaging way. The lesson plans with links really helped. All the resources were really easy to use, it did also save time.

Anon. Head of Art and Computing, Kings College School La Moraleja
"

"

Provides a good, rounded computing curriculum from units built by professionals. Easy to use and particularly I like the assessment modules at the end of each unit. Happy with resources, great stuff!

Angela Flowers. Computing teacher, Andersen International School
Relevant Textbooks
Inside the Unit...

Areas Covered

Paper 1, including mark scheme
Download sample lesson above
[Mark scheme not included in sample.]
Paper 2, including mark scheme
Paper 3, including mark scheme
PDF versions for booklet printing

There are 3 examination style assessments, each of 1.5 hours with a full mark scheme included in this pack.

How to order

1. Add individual units to a draft order or download a blank order form below to complete manually

2. Using a draft order you can either:

Save your order online
(registration or log in required)
Email us your complete order
(registration or log in required)
Create a PDF
(to fax or email at a later date)

Download blank order form

Unit Pricing and Discounts

Each unit is individually priced for LIFE. Please view each unit for detail. 

Discounts are cumulative based on the total of units licenced to your department.

All prices subject to further discounts and VAT.

There are no annual renewal fees.

| | |
| --- | --- |
| 2-5 units | 10% discount |
| 6-11 units | 15% discount |
| 12+ units | 20% discount |