Our Mission
We aim to change education for the better, forever. We support teachers and students to be well equipped, confident and happy.
We believe the quality of education can be revolutionised by providing teachers with the very best resources to support lesson planning and delivery. We believe materials should support teachers to increase the quality and consistency of every lesson for students. We want to give teachers back their time, increase their enjoyment of the profession to improve recruitment and retention, and simultaneously improve grades.
Even before a teacher begins their working day, they must create their own tools. Why?
For every lesson plan, worksheet or presentation a teacher creates, hundreds more teachers are doing exactly the same thing, at the same time, across the UK. The materials they create add to the thousands of versions that have been produced already on the same topic, for the same curriculum.
This happens in every school, and in every department.
There are approximately 6,000 secondary schools in the UK. If 3,000 similar worksheets are created in only half those schools by teachers who spend just 20 minutes on their version, (even if this is just searching for another similar one they can adapt), it represents a collective 1,000 man-hours of teacher talent on that topic. How could that 1,000 hours be better spent?

We asked, "How good could materials be if we put that 1,000 hours, or even just a fraction of it, into creating them?" And so, we began. Each lesson we create has over 50 hours of planning, writing, rewriting, tweaking, editing, testing and polishing that has gone into it – more than any individual teacher could ever be expected to spend on a weeks' worth of lessons, let alone just one. What else could students achieve if they could obtain better grades in less study time using better materials? Learn an instrument? Take up more sport?
We are building a set of resources to a new gold standard to help teachers and students. These have already improved the lives of teachers in 40% of UK schools who have saved countless hours of preparation time. Time that can be better spent. Our materials provide ideas for interesting, engaging lessons covering the full curriculum at Key Stages 3, 4 and 5. Each of the units is carefully prepared and beautifully illustrated, covering practical skills and theoretical topics in Design & Technology, Business and Economics, and Computer Science and digital literacy.
The result – the best possible materials for every lesson.
We make these materials available at a very fair price. Should the teacher want to customise to add their flair – they are open for them to do so.
We trust teachers to stick to the terms of the site licence and not to share our resources with other schools, whether in their original or edited forms.
We understand that school budgets are limited and we want to be sure that every teacher is satisfied with their purchase. That is why we offer a full 30-day money back guarantee on every purchase of a one-off site licence.
We are confident that teachers and students will find huge benefit from using our resources.
Start now. Join thousands of others who are making their lives easier too, and download or order a free unit today.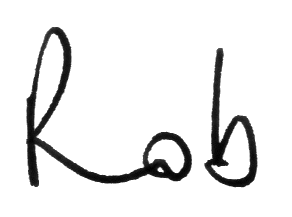 Rob Heathcote
Director