1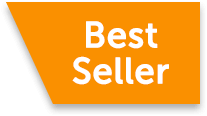 Inside the Unit...

Areas Covered
Lesson 1 Architecture of the CPU
Lesson 2 CPU performance
Lesson 3 Memory

Lesson 4 Secondary storage
Download free lesson above
Lesson 5 Assessment
There are 4 worksheets, 4 homework tasks, and an assessment test, each with answers included in this unit.
Summary
This unit fully resources the teaching of four topics that are ideal as an introduction to the Computer Science course, or as a discrete unit later in the order of study.
The unit begins by looking at the various components of the CPU used in the Von Neumann architecture. Subsequent lessons build on the fundamentals covered at KS3 in our Understanding Computers unit, concentrating on RAM, ROM, cache, registers and the need for virtual memory. The unit concludes by examining the need for secondary storage devices and their practical advantages in given applications.
What's included in the toolkit?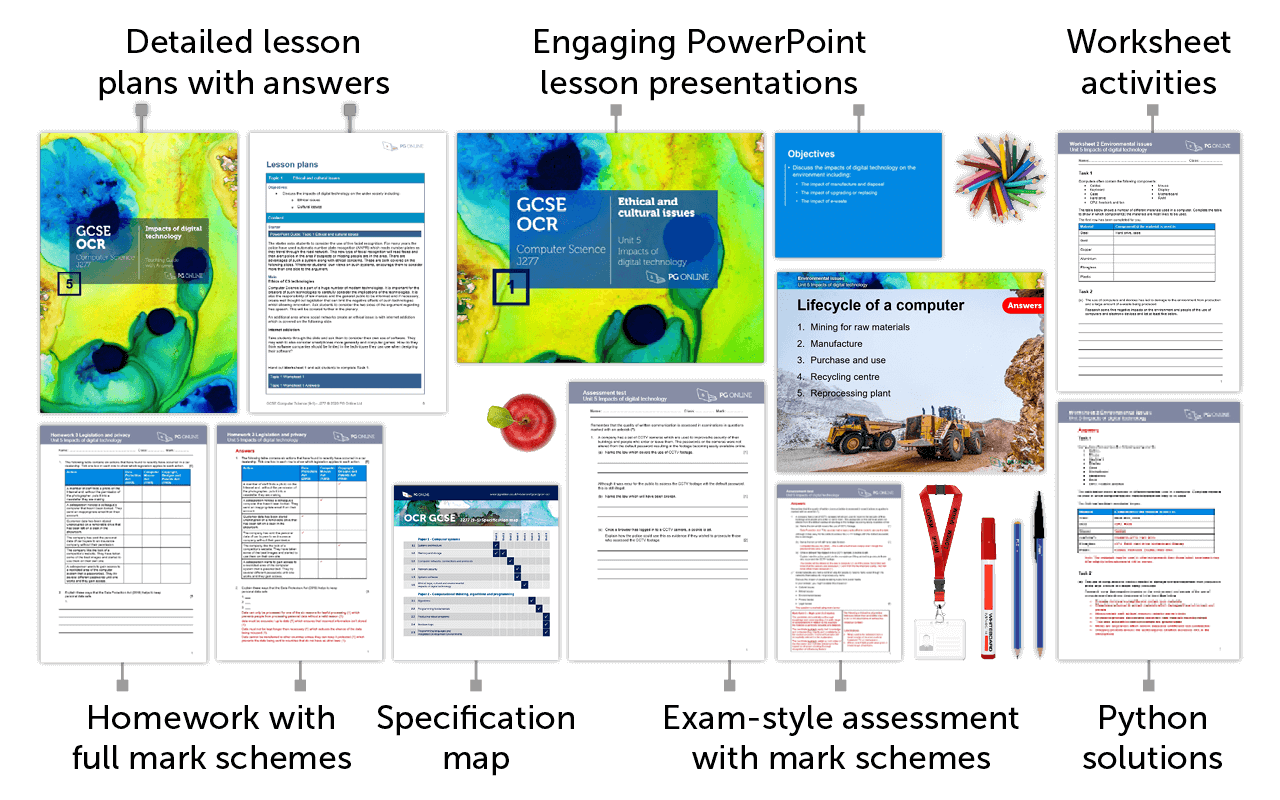 The GCSE units have been written to comprehensively satisfy the specification the OCR J277 Computing GCSE. Each unit delivers a complete solution comprising:
PowerPoint slides for each lesson
Detailed lesson plans
Learning objectives and outcomes
Worksheets and homework activities with answers
End-of-unit Assessment test with answers
Other material and links to online resources
What people say...
"

"

Our students like the PG Online Computer Science textbooks as they are comprehensive and detailed, with lots of background information to improve overall understanding of the topics.

Mr Patrick Kilgarriff. Head of Computing & ICT, Gunnersbury Catholic School
"

"

I really enjoy using these resources - as do my students, they find them very helpful.

Victoria Mason. Head of ICT, Turves Green Boys' School
Relevant Textbooks
Inside the Unit...

Areas Covered

Lesson 1 Architecture of the CPU
Lesson 2 CPU performance
Lesson 3 Memory

Lesson 4 Secondary storage
Download free lesson above
Lesson 5 Assessment

There are 4 worksheets, 4 homework tasks, and an assessment test, each with answers included in this unit.

How to order

1. Add individual units to a draft order or download a blank order form below to complete manually

2. Using a draft order you can either:

Save your order online
(registration or log in required)
Email us your complete order
(registration or log in required)
Create a PDF
(to fax or email at a later date)

Download blank order form

Unit Pricing and Discounts

Each unit is individually priced for LIFE. Please view each unit for detail. 

Discounts are cumulative based on the total of units licenced to your department.

All prices subject to further discounts and VAT.

There are no annual renewal fees.

| | |
| --- | --- |
| 2-5 units | 10% discount |
| 6-11 units | 15% discount |
| 12+ units | 20% discount |