=
MS Word Beyond the Basics - Exercise documents
This free pack contains a complete set of working documents for use with each chapter in the textbook.
What people say...
"

"

Fantastic book – concise, informative and great use of images for explaining methods and processes.

Mr Jon Phillips. Design and Technology Teacher, Hereford Cathedral School
"

"

I received your sample copy today and took the opportunity to show it [to my outgoing] A2 students.

They said they liked the Layout and use of colour – compatible with the other textbooks they like, and they quickly found the Edward Snowden and NSA sections and were very engaged in the opposing arguments on each.

I liked the use of pseudo-code.

Juan Alvarez Zafra. Mathematics and Computing Department, St Brendan's College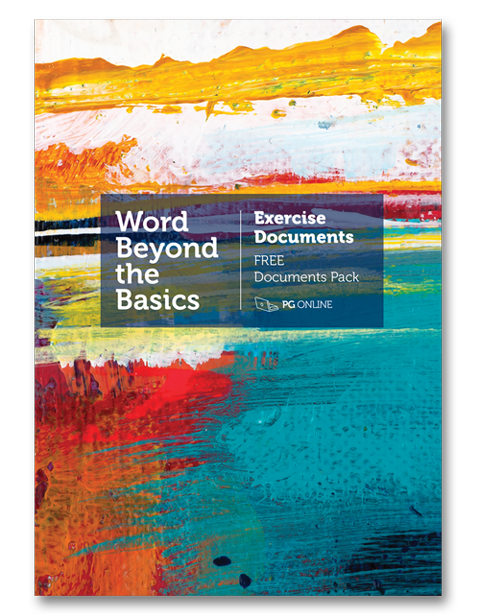 You can learn the skills in the Word Beyond the Basics book using your own files or those contained in this free pack.

This pack is available as a free download.

How to order

1. Add individual units to a draft order or download a blank order form below to complete manually

2. Using a draft order you can either:

Save your order online
(registration or log in required)
Email us your complete order
(registration or log in required)
Create a PDF
(to fax or email at a later date)

Download blank order form

Pricing and Discounts

Lifetime site licence
GCSE units are individually priced
Discount for 2-5 units 10%
Discount for 6-12 units 15%
Discount for 12+ units 20%
Budget plans are available. There are no annual renewal fees.