20
Inside the Unit...

Areas Covered
Lesson 1: Ratio in similar shapes
Lesson 2: Trigonometric ratios
Lesson 3: Using trigonometric ratios
Lesson 4: Trigonometry in context
Lesson 5: Special angles
Lesson 6: Trigonometry problems
Unit assessment
There are 6 exercise sheets and an examination-style assessment test, each with answers included in this unit.
Mathematics Mastery
Our resources apply the principles of Mastery throughout, creating a rich and deep learning experience. Find out more about Mastery with our quick guide.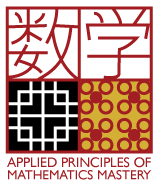 Summary
This geometry unit fully focuses on developing mastery of this important area of mathematics. At the start of the unit, students consider similar shapes and the impact of similarity on the ratio of side lengths. With carefully chosen illustrations to illuminate the learning, the unit continues on to introduce the trigonometric ratios and develop these into the more formal methods of use when finding missing sides or angles in right angle triangles. The trigonometric ratios for special triangles are devised and used. The unit concludes by considering how to set up and solve trigonometry problems in context.
What's included in the toolkit?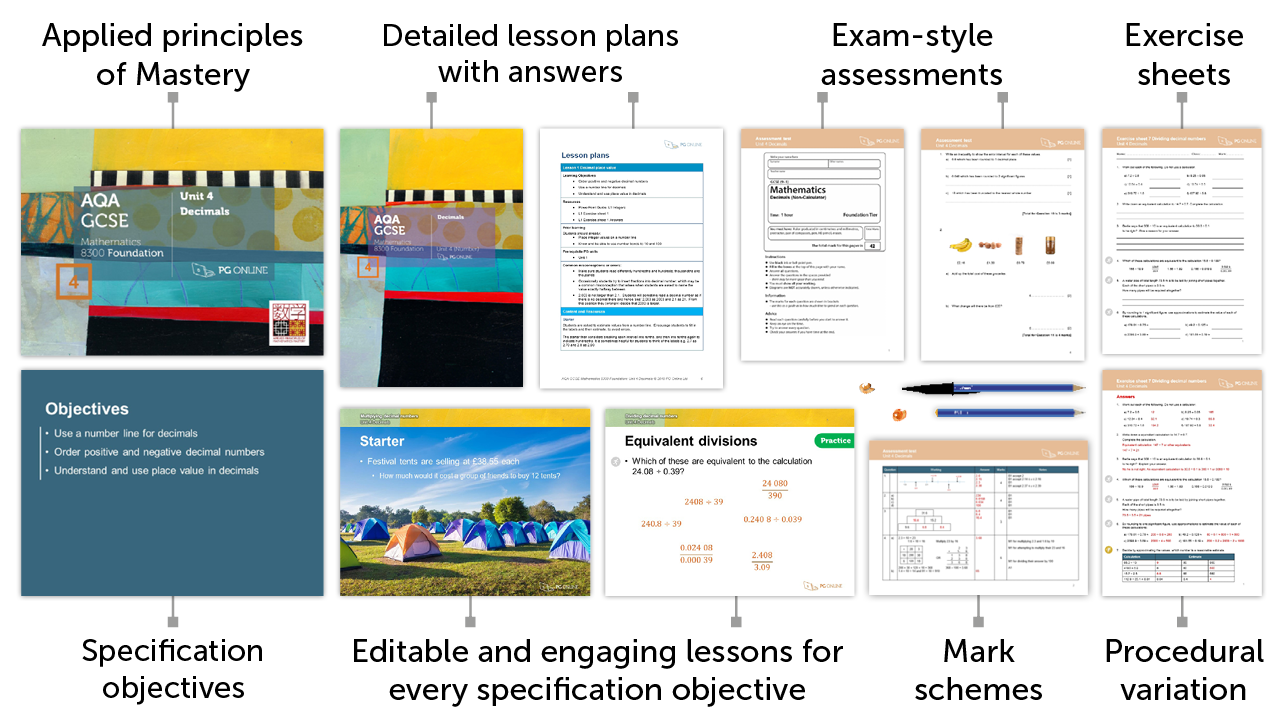 The GCSE units have been written to satisfy the specification for the AQA 8300 Maths GCSE. Each unit contains:
PowerPoint slides for each component
Detailed lesson plans
Learning objectives and outcomes
Worksheets and homework activities with answers
End-of-unit, exam-style assessment test with answers
Other material and links to online resources
What people say...
"

"

The PowerPoints were thorough and detailed and helped my knowledge of the subject as a non specialist.

Thomas Fincham. Science teacher, Lutterworth College
"

"

Starters are designed to encourage the independent retrieval of pre-requisite knowledge, requiring students to think rather than just be told, again.

Heather Davis. Mathematics Education Consultant,
Inside the Unit...

Areas Covered

Lesson 1: Ratio in similar shapes
Lesson 2: Trigonometric ratios
Lesson 3: Using trigonometric ratios
Lesson 4: Trigonometry in context
Lesson 5: Special angles
Lesson 6: Trigonometry problems
Unit assessment

There are 6 exercise sheets and an examination-style assessment test, each with answers included in this unit.

Mathematics Mastery

Our resources apply the principles of Mastery throughout, creating a rich and deep learning experience. Find out more about Mastery with our quick guide.

How to order

1. Add individual units to a draft order or download a blank order form below to complete manually

2. Using a draft order you can either:

Save your order online
(registration or log in required)
Email us your complete order
(registration or log in required)
Create a PDF
(to fax or email at a later date)

Download blank order form

Pricing and Discounts

Each unit is individually priced for LIFE. Please view each unit for detail. 

Discounts are cumulative based on the total of units licenced to your department.

All prices subject to further discounts and VAT.

There are no annual renewal fees.

| | |
| --- | --- |
| 2-5 units | 10% discount |
| 6-11 units | 15% discount |
| 12-23 units | 20% discount |
| 24+ units | 25% discount |